Anhui WanWei Bisheng Co.,Ltd.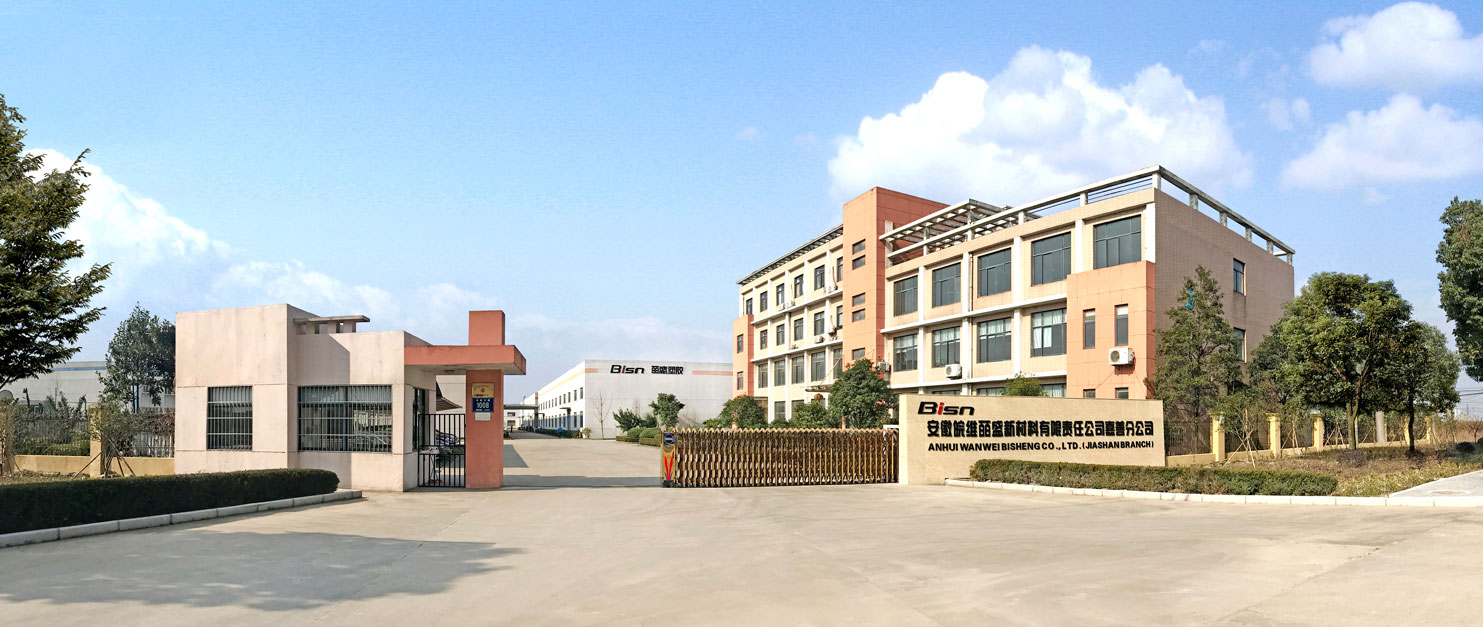 Anhui WanWei Bisheng Co., Ltd. (shorten as BISN) is jointly established by Anhui WanWei Group & Zhejiang Bisheng Plastics Co., Ltd,. The registered capital is 120 million RMB, with 2 PVB film production bases separately in CHAOHU & JIASHAN city. Chaohu production base is close to Hefei City (the capital of Anhui Province). Jiashan production base is close to Shanghai City. The transportation is very convenient and developed.
Relaying on WanWei Group's strong support, Bisn is the first Chinese PVB manufacturer with complete supply chain covering PVA – PVB Resin – PVB film. PVA &PVB Resin are all produced by ourselves, namely WanWei Group. With self-production & internal control, Bisn PVB film are guaranteed with clean, stable upstream raw material.
The production line are imported from Germany, U.S.A, Canada etc., with on-line contamination inspection system. The production workshop are designed to achieve constant humidity, constant temperature and anti-static dust-free condition, with 100,000.00 grade air-shower system. With advanced production & inspection equipment, and clean pro- cessing environment, Bisn PVB film is with excellent & stable quality. Till the end of 2017, there are 4 PVB film production lines, and the annual production capacity is 20,000.00 tons.